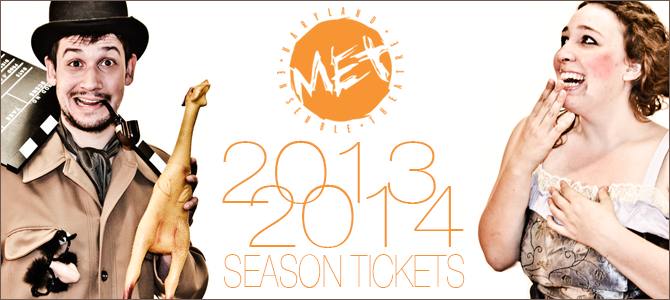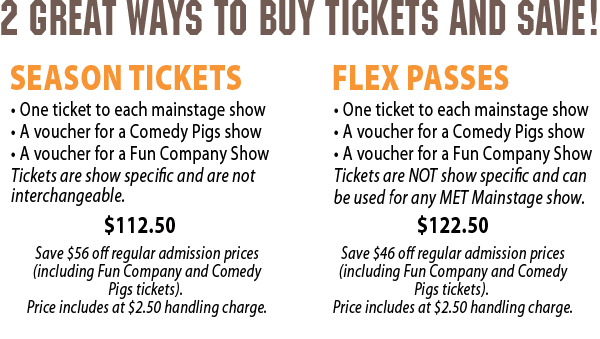 CLICK HERE TO PURCHASE SEASON TICKETS OR SCROLL TO BOTTOM OF PAGE
BY REED MARTIN & AUSTIN TICHENOR
ADDITIONAL MATERIAL BY DOMINIC CONTI
DIRECTED BY GENE' FOUCHE'
SEPTEMBER 6 – 29
Preview September 6

From the scribes who brought you previous abridged works on Shakespeare, America and the Bible (all produced by MET) comes a seriously silly show biz satire. Giving Hollywood more than just a nip and a tuck, Completely Hollywood (abridged) cuts through the celluloid to condense the 186 greatest films in Hollywood's over 100-year history into a complete compilation of classic cinematic clichés.
BY OSCAR WILDE
DIRECTED BY JOE BRADY
OCTOBER 18 – NOVEMBER 10
Preview October 17

In 1890s England, Jack and Algy both use the name "Ernest" when they want to instill a little excitement into their lives. All goes as planned until the two use the pseudonym while falling in love with Gwendolyn and Cecily, threatening their romantic ventures. Paths cross and hilarity ensues in what is considered Wilde's wittiest and finest comedy.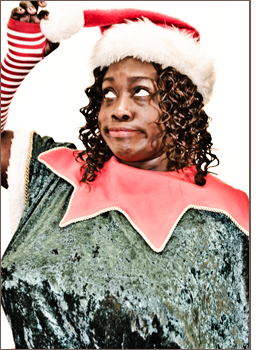 BY DAVID SEDARIS
DIRECTED BY SUZANNE BEAL
DECEMBER 6 – 29
Preview December 5

Based on the outlandish and true chronicles of David Sedaris' experience as Crumpet the Elf in Macy's Santaland display, this hilarious cult classic features comic encounters during the height of the holiday crunch. NPR humorist and best-selling author of Me Talk Pretty One Day, David Sedaris has become one of America's pre-eminent humor writers. For mature audiences.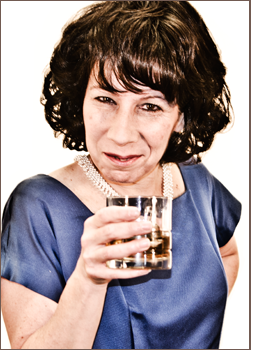 BY EDWARD ALBEE
DIRECTED BY PETER WRAY
FEBRUARY 14 – MARCH 9
Preview February 13
A hilariously dark martial war of words between dysfunctional middle-aged couple, George and Martha, as they entertain a young professor and his wife. As the cocktails flow, the secrets spill and leave an indelible stain during an all-night battle of mind games and sexual intrigue. Albee's Tony Award winning masterpiece still packs a punch as it builds to its climatic revelatory conclusion that has shocked audiences for years. For mature audiences.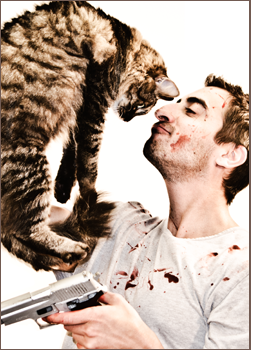 BY MARTIN MCDONAGH
DIRECTED BY TAD JANES
APRIL 11 – MAY 4
Preview April 10
On a lonely road on the island of Inishmore, someone killed an Irish Liberation Army enforcer's cat. He'll want to know who when he gets back from a stint of torture and chip-shop bombing in Northern Ireland. He loves his cat more than life itself, and someone is going to pay. McDonagh's "blackest, funniest, most violent, most absurd play to date." (Financial Times) won of the Olivier Award for Best New Comedy (2003). For mature audiences.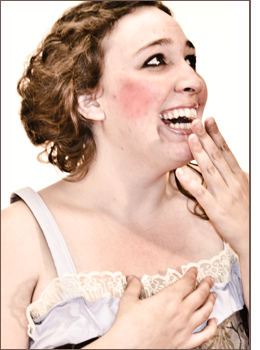 BY SARAH RUHL
DIRECTED BY JULIE HERBER
MAY 30 – JUNE 22
Preview May 29
In a seemingly perfect, well-to-do Victorian home, proper gentleman and scientist Dr. Givings has innocently invented an extraordinary new device for treating "hysteria." Set in the 1880s at the dawn of the age of electricity, the play centers on a doctor and his wife and how his new therapy affects their entire household. For mature audiences.
Select the package that best suits your needs. Each packet comes with it's own set of perks.  Upon receiving your online order, the box office will send you your 'subscriber card'.  You may order tickets and/or make reservations either online by selecting the 'subscriber/flex' pass option or  by calling our box office and identifying yourself as a MET Subscriber, where you will be given the best seats available at the time.
SEASON TICKETS
Season Tickets includes one ticket to each one of the six mainstage performances as well as one ticket to a Comedy Pigs performance and one ticket to a Fun Company performance.  The package is only $110 (plus $2.50 handling fee). You save $40 off the regular box office prices!
[add_to_cart item="2012Season" quantity="user:1″ ajax="yes" ] 
SEASON FLEX PASSES
Want more flexibility? Then our Flex Pass is for you.  Flex Pass includes six tickets to use as you choose.  They can be used all for one show or split them up and take two people to 3 shows, etc.  Flex pass also includes one ticket to a Comedy Pigs show and one ticket to a Fun Company show all for only $120 (plus $2.50 handling fee). Save $30 off the regular box office prices!
[add_to_cart item="2012Flex" quantity="user:1″ ajax="yes" ] 
To finish your transaction, scroll back to the top of the page and look for the shopping cart information on the right sidebar.