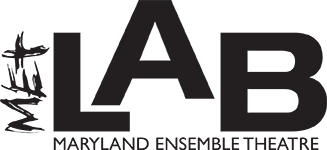 2019 LINE-UP
---
READING SERIES
The following three scripts were chosen from amongst this year's submissions  to be featured in our staged-reading series. Following each staged reading, there will be a guided talk-back with the audience in which the playwright will receive feedback, reactions, and suggestions. The playwrights will then have the opportunity to implement rewrites and changes to their script before regrouping with their cast and crew for a second staged-reading. After the second staged reading, there will be an additional audience talk back(post-show discussion) in which the playwright can see how their changes to the script were received by the audience.
The Peacock Lady
by Lydia Hadfield
Thursday, July 18 @ 7:30pm
Saturday, July 27 @ 7:30pm
The Zimmers plan to open a Civil War themed diner. The Peacock Lady owns the building Bill Zimmer wants for his business. A family secret links their destinies, that when revealed, threatens everything that middle-schooler Parker Zimmer thought she knew about Francis and her family.
About the Playwright: Lydia Hadfield is a playwright/perfomer based in Frederick, MD. Satire and strong characters are her driving interests. She is a regular on the MET Comedy Night's The Last Hurrah. Lydia earned an interdisciplinary Bachelor of Arts degree in literature, writing and theatre at Hampshire College, May 2011.
Friday, July 19 @ 7:30pm
Thursday, July 25 @ 7:30pm
A black man is murdered in a faraway country. A young woman from New Zealand is shot dead here in the States. These two seemingly unrelated occurrences are haunting Melanie, a journalist trying to make sense of random violence from the past. When a new relationship offers an escape from the loneliness of her work, Melanie discovers the delicate threads that can bind us together — and the unmistakable forces that can drive us apart.
About the Playwright: Taylor Leigh Lamb is a theatre artist living and working in the DMV and surrounding areas. She graduated from the University of Virginia with a Bachelor's in English and a minor in Drama. Taylor has been pursuing her love of theatre since fifth grade, and writing even longer than that.
Saturday, July 20 @ 7:30pm
Friday, July 26 @ 7:30pm
Tiffany is planning to throw a Holiday party for her 8 year-old daughter with family, friends and, most importantly Santa Claus.   Juggling everyone's expectations of a perfect holiday Christmas  holiday party is nothing when it comes to juggling multiple Santa Clauses.
About the Playwright: J.D. Sivert is a company member at Maryland Ensemble Theatre.  His on stage credits include Curse of the Starving Class, Radium Girls, Let the Right One In, Be More Chill, The Pillowman and 1984.  He is an alumnus of the Towson University Theatre Program where he studied playwriting and new play development under Dr. David White.