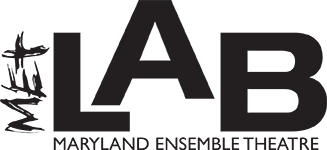 2018 LINE-UP
---
READING SERIES
The following three  scripts were chosen from amongst this year's submissions (over 100) to be featured in our staged-reading series. Following each staged reading, there will be a guided talk-back with the audience in which the playwright will receive feedback, reactions, and suggestions. The playwrights will then have the opportunity to implement rewrites and changes to their script before regrouping with their cast and crew for a second staged-reading. After the second staged reading, there will be an additional audience talk back(post-show discussion) in which the playwright can see how their changes to the script were received by the audience.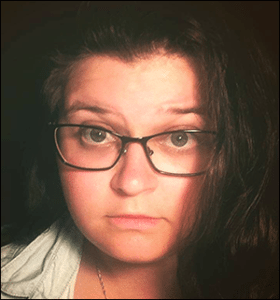 The Lavenders

Thursday, July 19 @ 7:30pm
Saturday, July 28 @ 7:30pm
by Emily Denny
June, 1953. Two childhood friends, a gay man and a gay woman, consign themselves to a lavender marriage to conceal their sexuality from their conservative friends, family, and neighbors. But unspoken secrets about their past, and difficult questions about their future are causing tension. And a night entertaining company threatens to pull apart both their fake marriage and their real friendship.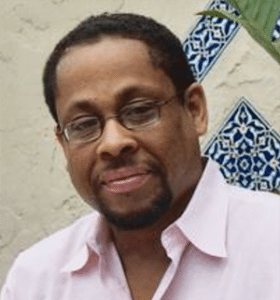 In Common
Friday, July 20 @ 7:30pm
Thursday, July 26 @ 7:30pm
by Quinn D. Eli
A black man is murdered in a faraway country. A young woman from New Zealand is shot dead here in the States. These two seemingly unrelated occurrences are haunting Melanie, a journalist trying to make sense of random violence from the past. When a new relationship offers an escape from the loneliness of her work, Melanie discovers the delicate threads that can bind us together — and the unmistakable forces that can drive us apart.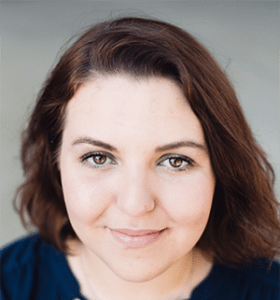 A Real Bitch
Saturday, July 21 @ 7:30pm
Friday, July 27 @ 7:30pm
by Halley Platz
Six twenty-something young women make up the most unconventional, un-girly, ill-equipped bridal party one could imagine. They have gathered at a Hawaiian estate to celebrate the bride, Peytie, their friend who is planning her best day ever even as she struggles with an increasing diagnosis that puts a deadline on her life. The girls are all prepared to put aside their personal problems and celebrate, distract, and pamper Peytie by drinking (lots of drinking), smoking (homemade Hawaiian sativa), tanning (or burning), dancing to angsty music (think Mr. Brightside), and being overtly merry and irresponsible, but will unexpected guests (boys), rash plans, and dark secrets ruin their paradise?
---
COFFEE HOUSE READING SERIES
The following selected works were chosen for one-night-only public readings. No tickets necessary, but a reservation is appreciated. All are welcome!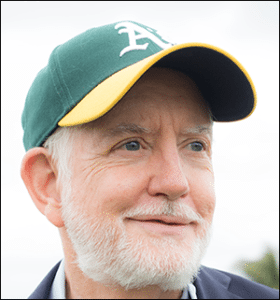 Saving Laurel
Wednesday, July 25  @ 7:30pm
The Main Cup • Middletown, MD
by Tyler Powell
A couple recall their college-days study of the story of Apollo and Daphne in Ovid's Metamorphoses. They are shocked to find that this story seems to be repeating itself in the lives of the couple's 18-year-old son and the young woman he loves.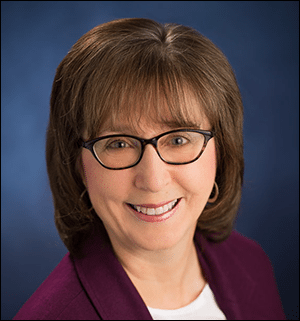 Deleted
Wednesday, July 25  @ 7:30pm
The Main Cup • Middletown, MD
by Jean Burgess
Allen, an unscrupulous businessman, wakes up in an unfamiliar place, surrounded by blurry photos, text messages, emails, faxes and files as well as cacophony of sound. He is disoriented, confused, and wants out. Enter The Keeper of the Land of Delete.
We Go Back a Long Way
Wednesday, July 25  @ 7:30pm
The Main Cup • Middletown, MD
by Katie H. Smith
We Go Back a Long Way explores the complicated bonds linking four women who were raised in a problematic society with impossible expectations, and grapples with how to navigate life as a progressive, profoundly disgusted woman at the start of the Trump era.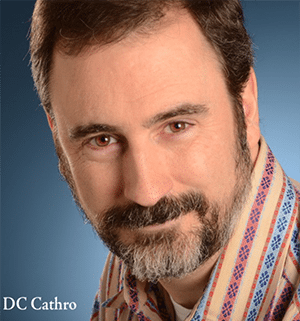 That Kiss
Wednesday, July 25  @ 7:30pm
The Main Cup • Middletown, MD
by DC Cathro
Monica hasn't seen Kelly since college, so she's taken aback when Kelly shows up on her doorstep in a wedding dress to profess her love.
---
THE PLAYWRIGHTS

Jean Burgess (Deleted) is excited about exploring our response to the world through playwriting. She loves the 10-minute play format and likens it to blogging, coining the term: "scripted blogs." Jean holds an MA in Theatre from Northwestern University and a PH.D. in Ed Theatre from New York University.
DC Cathro (That Kiss) is a playwright, actor, and director from the Washington DC metropolitan area. DC's works have been performed and read at theatres and festivals across the U.S., including The William Inge Festival in Independence, Kansas, The Greenhouse Ensemble in New York City, The Kennedy Center in Washington DC, and Maryland Ensemble Theatre in Frederick, MD.
Emily Denny (The Lavenders) is a writer and comedian based out of Washington, DC. She is a recent graduate of Clark University's English program. She is an occasional contributor to the humor website, Points in Case.
Quinn Eli (In Common) grew up in the Bronx, NY and lives now in Philadelphia. Recent work includes Chasing Waves, developed at PlayPenn New Play Development Conference and produced at Baytown Little Theatre; and Hot Black/Asian Action, a satire about sexual and racial stereotypes that premiered at the NY Fringe Festival.
Halley Platz (A Real Bitch) is a writer and performer from Dallas, Texas. She studied theatre performance at Baylor University, playing Kate in Dancing at Lughnasa and Lady Montague in Romeo and Juliet, with a minor in Entrepreneurship within the prestigious Honors College. Her play, A Real Bitch, is her thesis play. She has worked at Ojai Playwrights Conference for two years as a literary intern and as a personal/production/writer's assistant to Emmy-nominated Bekah Brunstetter.
Tyler Powell (Saving Laurel) is an award-winning playwright originally from Arlington, Virginia. He is the author of three full-length plays, one one-act play and several ten-minute plays. His ten-minute play, "Save the Children", was performed (non-union) at Manhattan Repertory Theatre, W. 42nd St., New York, NY in April 2016. His new full-length play, A Tale of Africa, is scheduled for production in the current season at a theater in the Miami area.
Katie H. Smith (We Go Back a Long Way) is a longtime writer and communications professional. She is a graduate of the College of William and Mary and Northwestern University's Medill School of Journalism. She lives in Washington, DC.