THE 2018 ARTS & EDUCATION BREAKFAST
OCTOBER 30 • 7:30AM – 8:30AM
The Delaplaine Arts Center
40  South Carroll St. • Frederick
You have the power to help the children of Frederick County write their own tickets to success by attending MET's 2nd Annual Arts and Education Breakfast. All proceeds from this fundraiser go toward offering scholarships to classes and camps for those who cannot provide these opportunities for their children, gifting free and reduced tickets to its family-friendly theater for young-audience shows and subsidizing costs to bring The Fun Company In-School Program to underserved schools in Frederick County. RSVP by sending an email to RSVP@marylandensemble.org.
Sponsored by Stephen Parnes and 
---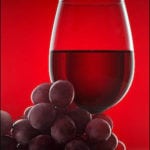 WINE TASTING
A Fundraising Event for Maryland Ensemble Theatre
NOVEMBER 4 • 3-4:30pm
Spin the Bottle
9 W. Patrick Street • Frederick
Join MET at Spin the Bottle for a Wine Tasting at Spin the Bottle to benefit Maryland Ensemble Theatre.
---
KYLE RILEY: SING TO ME TOUR
DECEMBER 2 • 4PM
Tickets: $9.99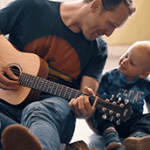 The Sing to Me Tour features songs from Kyle's 2018 release by the same title, some traditional children's music and a couple tunes for the adults.
There's the fast paced Astronaut, a whirlwind tour of our Solar System or the slower Do you Ever Feel Sad About the Dinosaurs?, a ballad about asteroids and changes. There's even a song about Irish wallabies – 
they might not be native, but they've made Lambay Island off the coast of Dublin their home.
That's only the tip of the iceberg.
The whole family will enjoy an hour of engaging and entertaining folk/rock music, sure to get you and your little ones moving. For your under 8s, your rock toddlers and the little boppers in between, it's fun for the 
whole family.