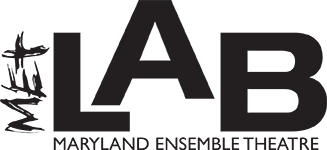 ---
A Special Presentation of METLab: Plays in Progress
FRIDAY JUNE 26, 8pm
While the global pandemic may have canceled our traditional, in-person METLab Plays in Progress festival for this year, Maryland Ensemble Theatre is pleased to present a special live event. Inheritance, one of the plays originally selected for the 2020 festival, will be presented as a reading on Facebook. Following the reading, there will be a live talkback and discussion led by producer and Dramaturg J.D. Sivert and featuring the playwright, Lydia Hadfield, the director, Tabetha White, and the cast. Audiences online will are encouraged to offer feedback and answer questions posed during the post-show discussion as a way of assisting the playwright to achieve her vision for this unfinished work. We at MET are excited to offer this opportunity both to the playwright, as she continues to develop her work, and to our audience as a taste of what METLab and the new play development process offers.
Inheritance by Lydia Hadfield
Inheritance takes a dark and comic look at three women's expectations of what they're owed, what they will give, and what they'll take for themselves. Clementine becomes heir to her ancestral home and unhinges the door of her antebellum fantasies. The caretaker of the home, Puddles, shares her unvarnished perspective. Mariah Lee Lee, the squatter, watches, and plots. One explosive episode propels them all towards fulfillment of their skewed worldview.