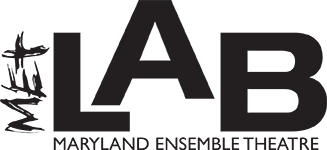 2020 LINE-UP
---
Due to concerns surrounding COVID-19, METLab has been postponed for the safety of our patrons and performers. We will update this page with performance dates when the state of emergency has lifted.
Please Note our updated policy on exchanges and refunds, effective Friday, March 13th, 2020:
Tickets already purchased will be honored at the rescheduled performance, and may be exchanged for a future MET event.
Refund requests will not be considered until the State of Emergency has been lifted, and we have a full understanding of how our programming & season will move forward.
READING SERIES
The following three scripts were chosen from amongst this year's submissions to be featured in our staged-reading series. Following each staged reading, there will be a guided talk-back with the audience in which the playwright will receive feedback, reactions, and suggestions. The playwrights will then have the opportunity to implement rewrites and changes to their script before regrouping with their cast and crew for a second staged-reading. After the second staged reading, there will be an additional audience talk back(post-show discussion) in which the playwright can see how their changes to the script were received by the audience.
Perfect Love vs Real Life by Missy Ann Wilmoth
Clarissa is a mid-level office worker fighting to maintain a successful career in New York City. On Valentine's Day, the daily pressures of life and work start to erode her confidence, so she escapes to Central Park to quiet her mind for lunch. There she meets with three very different men who will influence her to change her life in ways she never thought possible.
Inheritance by Lydia Hadfield
Inheritance takes a dark and comic look at three women's expectations of what they're owed, what they will give, and what they'll take for themselves. Clementine becomes heir to her ancestral home and unhinges the door of her antebellum fantasies. Caretaker of the home, Puddles, shares her unvarnished perspective. Mariah Lee Lee, the squatter, watches and plots. One explosive episode propels them all towards fulfillment of their skewed worldview.
Perfect Love Vs. Real Life and Inheritance will be presented together on the following dates:
The Ocean Deep by Katherine Vondy
After the devastating failure of her latest research project, marine biologist Doris is struggling to get her career back on track—until her best friend Marie shows up for an unexpected visit. To the surprise of all the sea creatures in the lab, Marie inspires Doris to embark upon a study of the lab's newest addition, a rare dragonfish. But with her attention focused on uncovering the secrets of her unusual specimen, Doris fails to realize that Marie has a number of dark secrets of her own. And as these secrets float to the surface, the boundaries between who is doing the studying and who is being studied start to disappear.